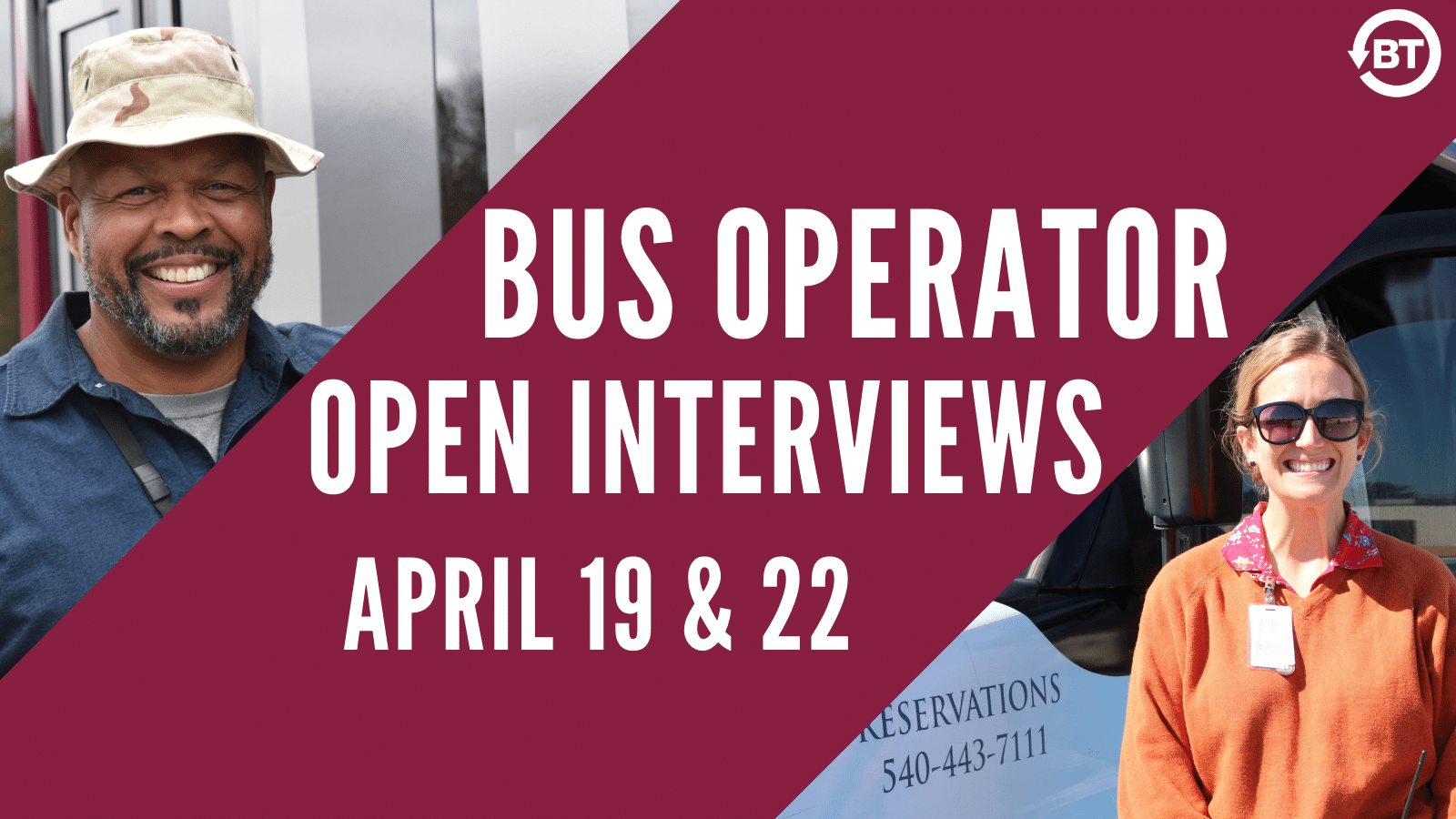 Are you looking for a job that'll drive you? Your search is over. Blacksburg Transit is hosting open interviews for bus operators on April 19 and 22.
Fill out an application and interview on the spot!
The Details:
April 19 (9am - 12 pm) and April 22 (4 pm - 7 pm)
Blacksburg Transit Offices at 2800 Commerce St, Blacksburg, VA
Follow the flags to check in
Come prepared to fill out a digital application or save time by filling out an application in advance.