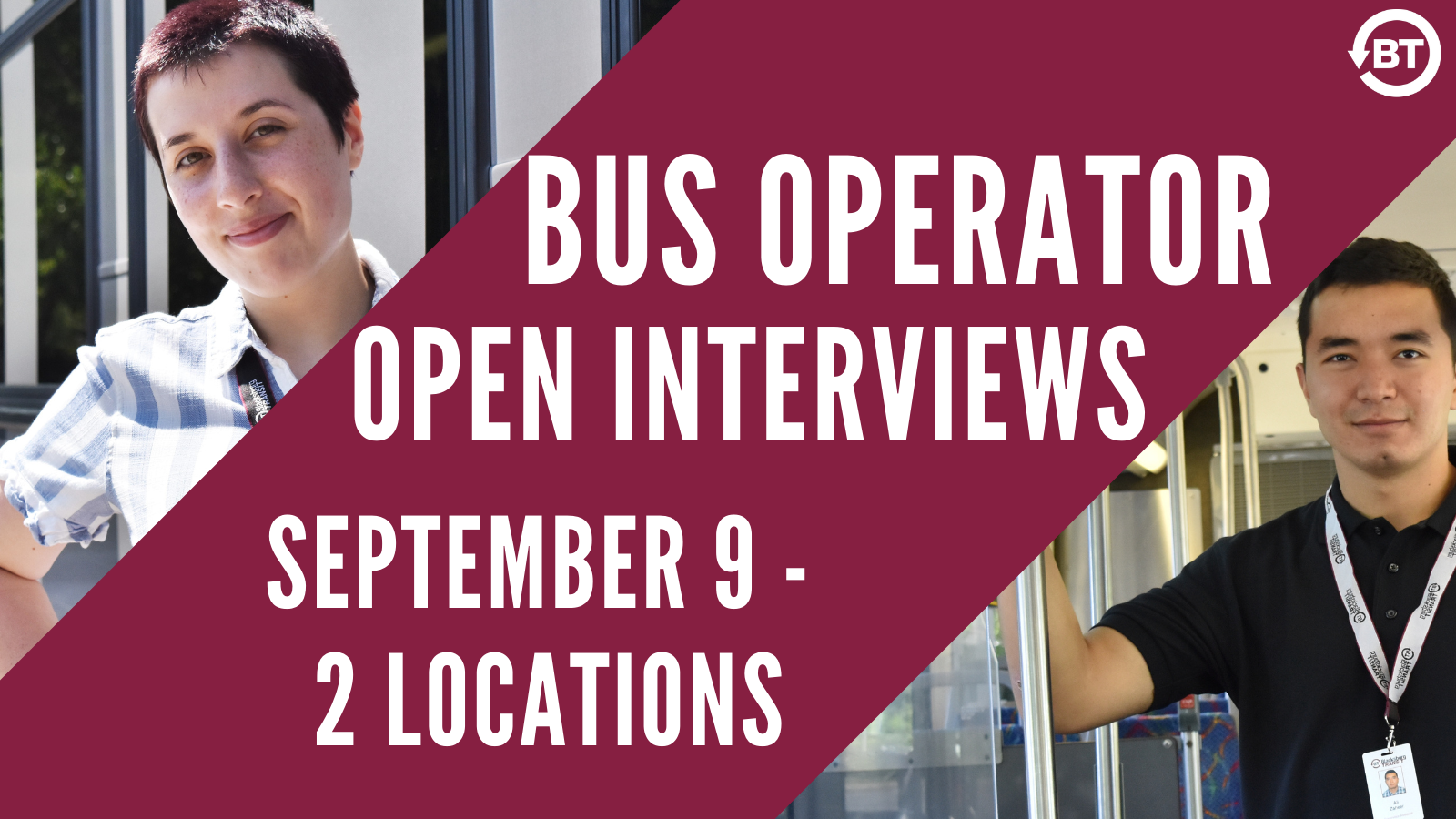 Are you looking for a job that'll drive you? Your search is over. Blacksburg Transit is hosting open interviews for bus operators on September 9 - two locations, one day.
Fill out an application and interview on the spot!
The Details:
September 9
10 am - 1 pm on the Virginia Tech Drillfield
4 pm - 7 pm at the Blacksburg Transit Offices at 2800 Commerce St, Blacksburg, VA
Come prepared to fill out a digital application or save time by filling out an application in advance.